PRODUCT DESCRIPTION: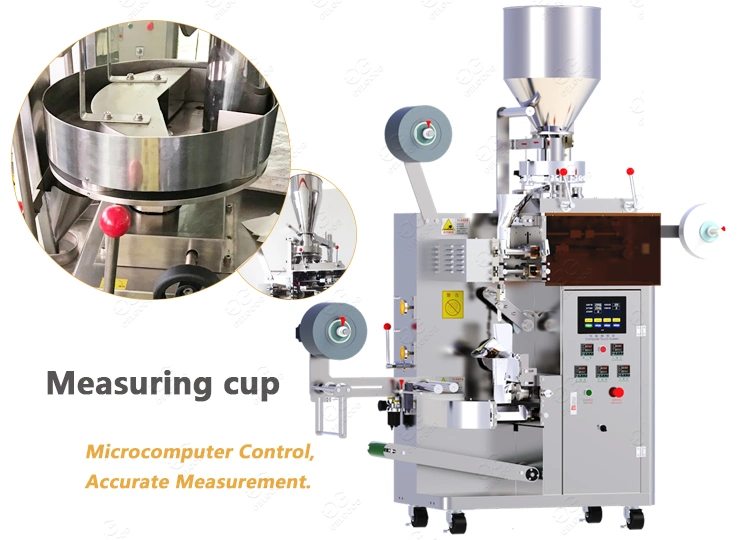 This tea packaging machine is an automatic multi-functional tea bag packaging equipment with a new heat sealing type. The inner bag and outer bag forming is finished at the same time, avoid direct contact with the packing material and improve working efficiency. Inner bag is made of filter paper with thread and tag attached, and outer bag is made of composite paper. The biggest advantage is: tag attaching and outer bag making can adopt photoelectric positioning.
PRODUCT PARAMETER: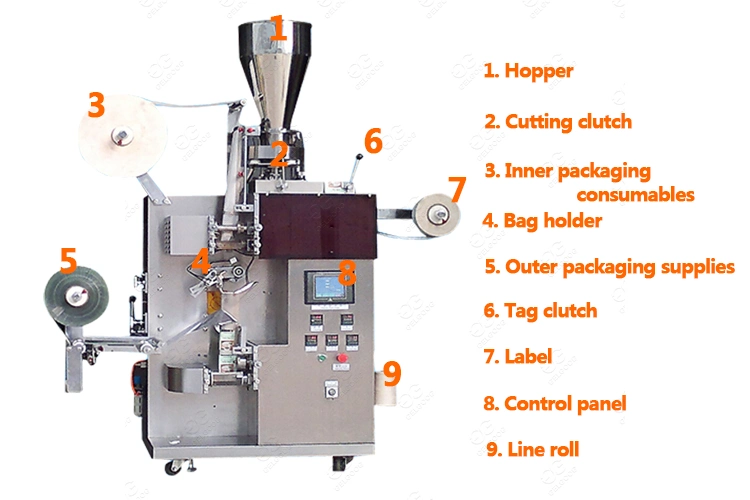 Width: 50-75 mm(Can be customized)

Width: 75-95 mm(Can be customized)
APPLICATION:
The tea bag packing machine is suitable for the inner and outer bag disposable packing of small granule such as tea powder, broken tea, health care tea, grass roots.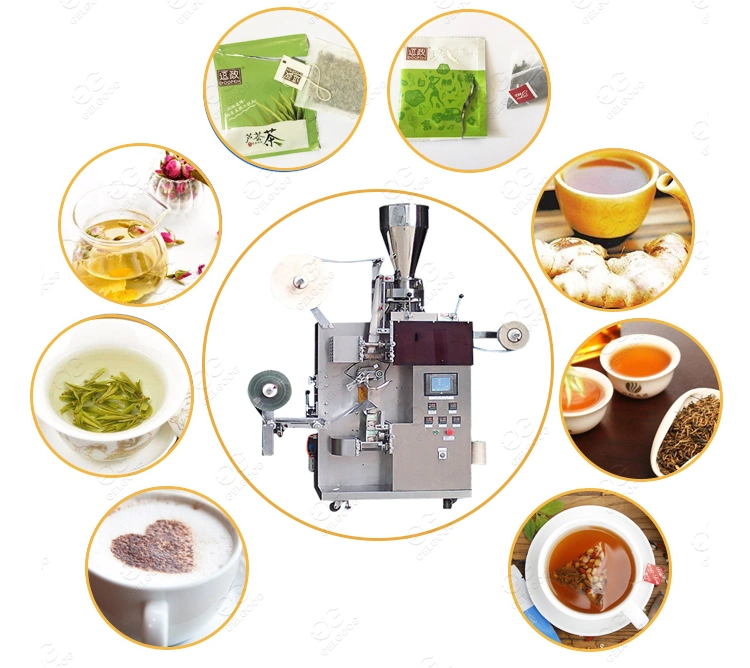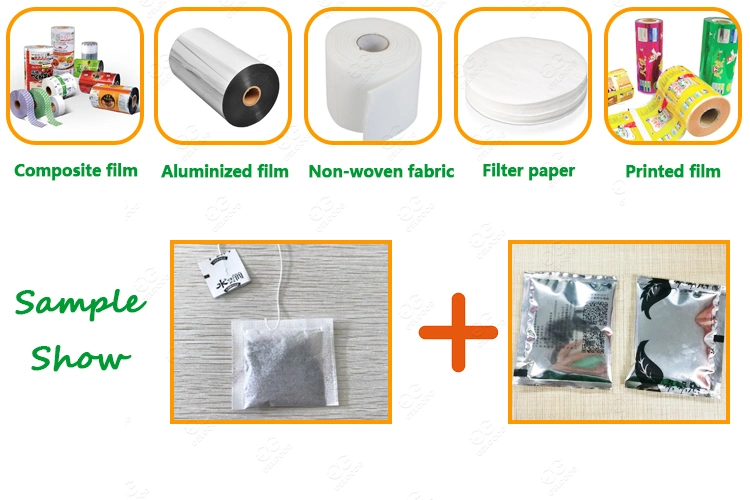 MACHINE DETAILS: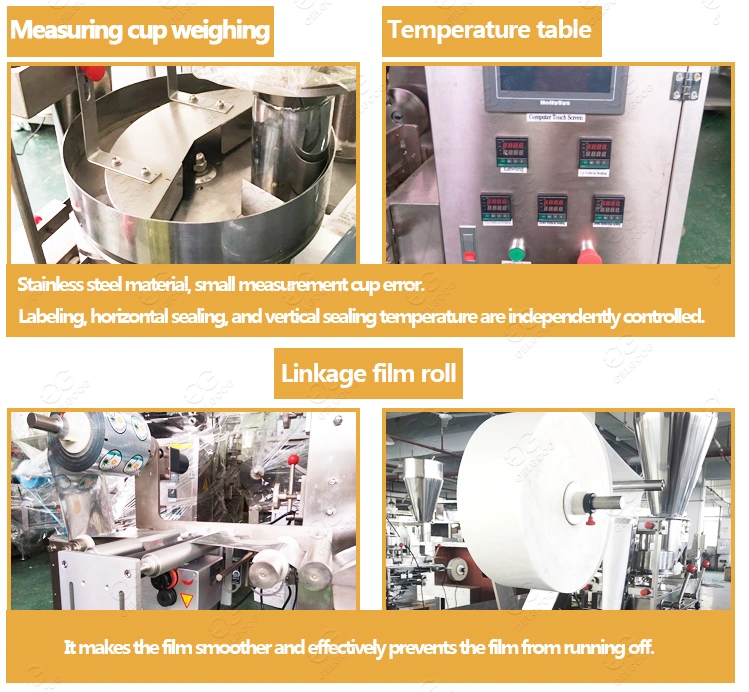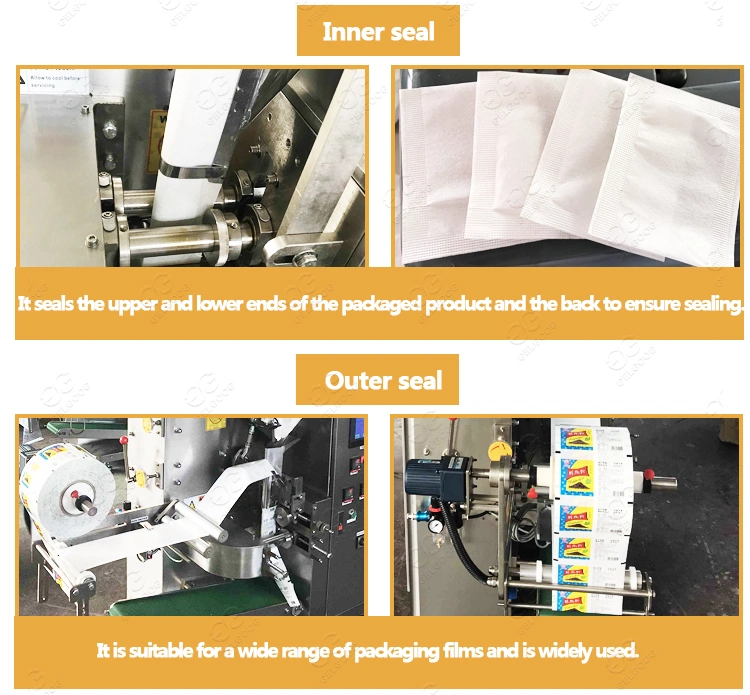 1. Use of PLC control machine movements, man-machine interface display, easy to operate.
2. Can complete the flat mouth shearing, easy to tear mouth and other functions.
3. The outer sealing paper is controlled by stepper motor, and the bag is stable and accurate in positioning.
4.All the contact material parts are made of SUS304 stainless steel to ensure the hygienic and reliable products.
5. Suitable for many kind of film: composite film, aluminized film, no-woven fabric, fliter paper and so on.
6.The inner and outer bags are formed once, which avoids direct contact between the hands and materials and improves efficiency.
7.The inner bag is filter paper packaging and the outer bag is composite film packaging.
8.The biggest advantage is that the packaging capacity, inner bag, outer bag can be adjusted arbitrarily, and the size of the inner and outer bags can be adjusted according to the different needs of the user, so as to achieve the most ideal packaging effect, improve the appearance of the product and increase the value of the product.