Product Description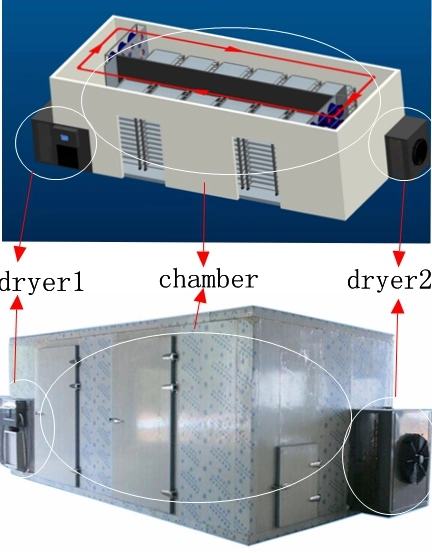 Successful Cases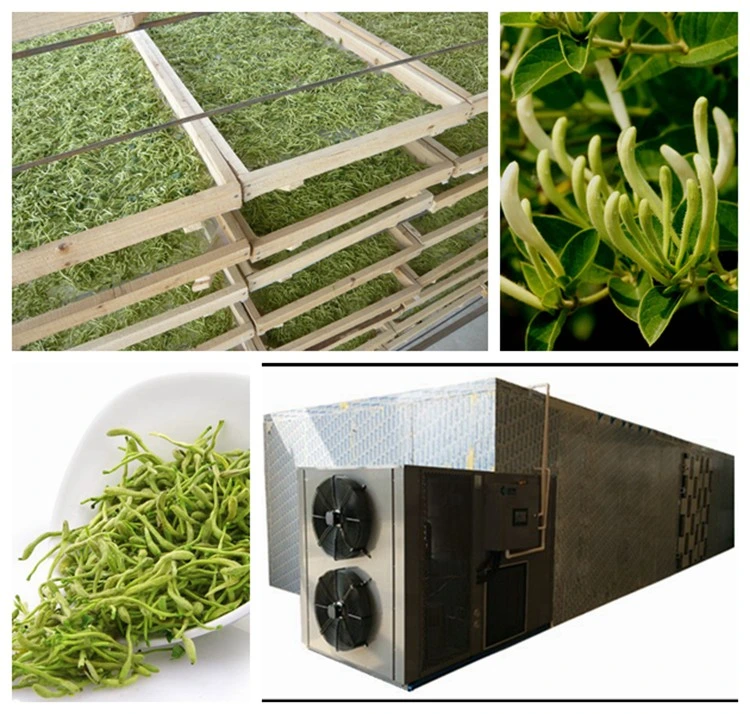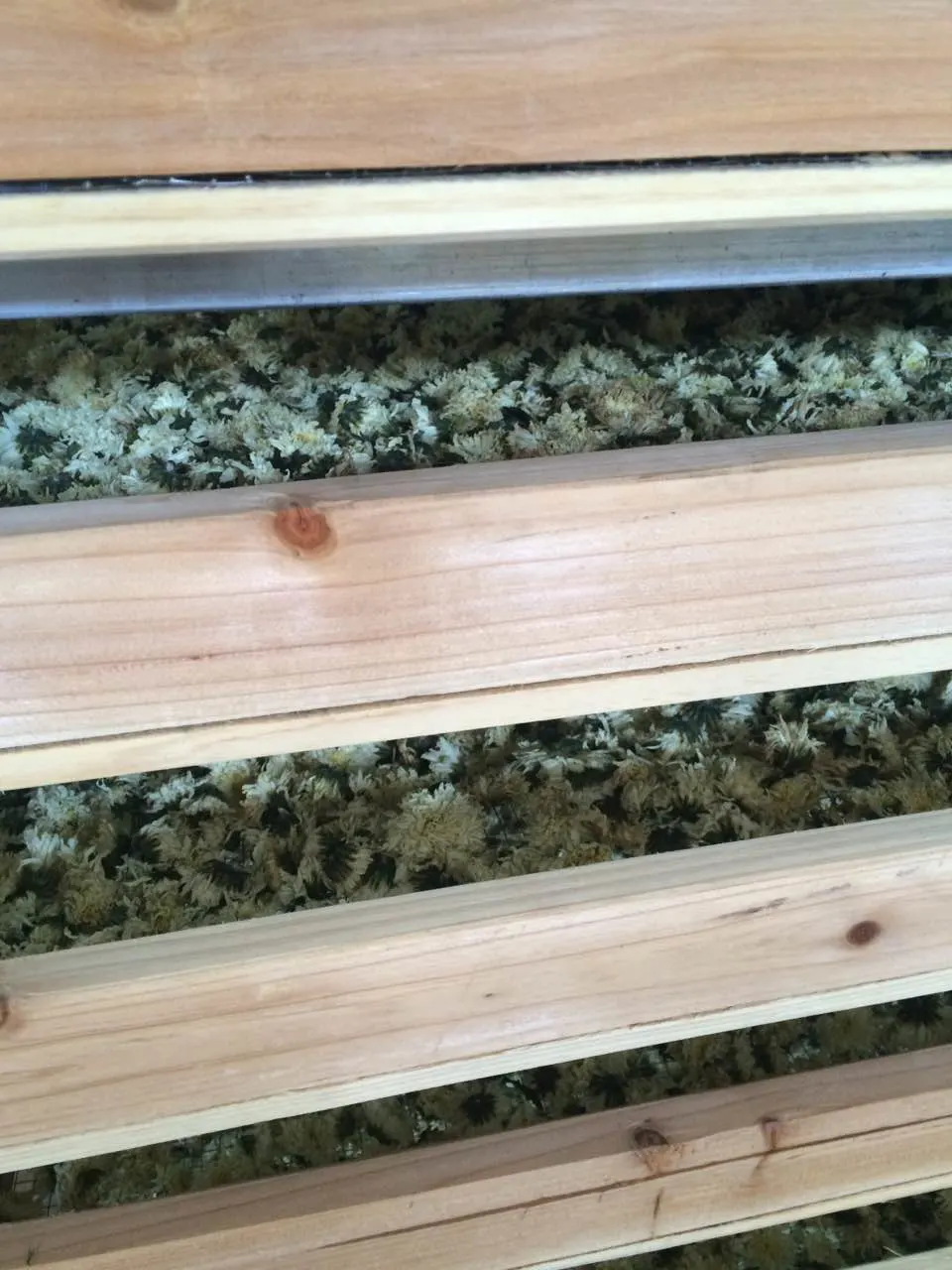 How to dry flower
Phase 1




First, preheat the drying cabinet to 35-40°C, put fresh honeysuckle in the cabinet and then hold the temperature at 40°C for 4-6 hours while removal of moisture is enhanced.




Phase 2




Raise the temperature in the cabinet from 41 to 48°C gradually within 5-7 hours. Make it sure that the temperature is no higher than 50°C while removal of moisture is enhanced at the same speed. After 9-13 hours of low and medium-intensive drying and strong removal of moisture, honeysuckle

becomes dried half.

Phase 3




Remain 50-54°C in the cabinet for 2-4 hours while slowing down the removal of moisture to help raise the temperature. After Phase III, 80% of water in honeysuckle is removed.

Phase 4




The temperature shall be 55-65°C in the drying cabinet, and no higher than 70°C for 2-4 hours, while removal of moisture shall be slowed down properly. With the procedure, halt the dryer according to the color of honeysuckle.
Working Principle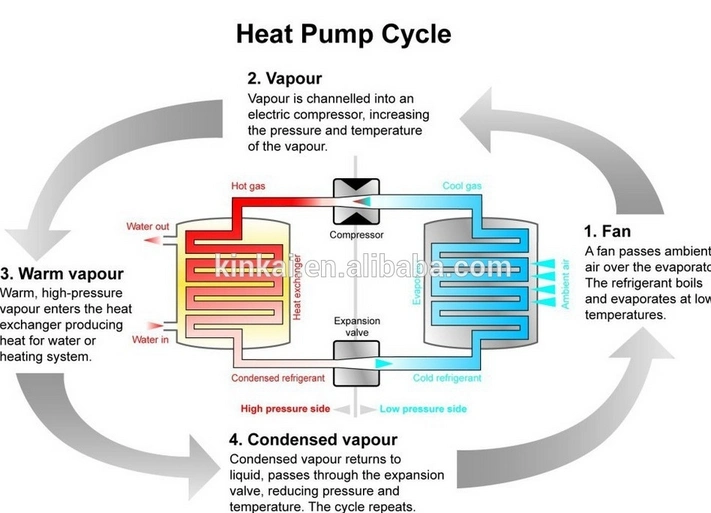 Feature
• Old type traditional drying roo
m.
Drying process is difficult to meet the requirements of food hygiene

.

Much coal dust, and finished goods bleak in color.

Need to replace coal midway, large labour intensity

.

During drying, it generates large plenty of gas such as CO2/SO2/soot, with poor working conditions

.

Soot gas for the oven equipment corrosion is serious, short service life.

The temperature is difficult to achieve automatic control; Temperature and humidity in

drying process fluctuation is bigger, affect the drying quality.
• High temperature heat pump drying dehumidifying drying room
.
1
.
Drying process completely meet the requirements of food hygiene
.
2
.
Cleaning and hygiene in the good condition, the finished colour and lustre is bright
.
3.
Automatic control, reduce the labor and the labor intensity
.
4.
During drying, there is no water/gas/solids generating, the green environmental protection; Good and comfortable working environment .
5
.
Long service life, low operating cost, good economy
.
6
.
Temperature and humidity is automatic control; Small fluctuations in the temperature and humidity in drying process, the drying quality is stable and reliable.

Buying Guide
KINKAI Single Drying Machine

Model

Unit

JK03RD

JK06RD

JK12RD

Power input

KW

4.8

8.5

15.0

Power supply

V/PH/HZ

380V/3PH,50/60HZ




220V/1PH,50,60HZ

380V/3PH,50/60HZ

Rated curent

A

9.6A(380V),22A(220V)

17.0

30.0

Heating capacity

KW

10.5

21.0

42.0

Cooling capacity

KW

7.8

18.0

32.0

Dehumidity

L/H

12.0

25.0

50.0

Max temperature

ºC

75

75

75

Working condition

ºC

0-43

0-43

0-43

Electric shock protection grade

I

I

I

Max.exhause pressure

MPa

3.0

3.0

3.0

Noise

dB(A)

75

75

75

Power consumption/H

KWH

4.8

8.5

15.0

Electric heater

kw

3.0

6.0

12.0

Blowing type

/

Horizontal blowing 360

Dimension of dryer

MM

1675*860*1280

1760*1060*1280

2120*1360*1590

Weight

KG

180

285

480
Item

Description

Product Capacity

Drying Chamber size

Trolleys Qty

Remarks

1

Single JK03RD

300kg/batch

3160×2070×2200 mm

6

Trolleys size;

810×670×1800mm

Total 16 trays for one trolleys.

Trays size:

750×660mm

2

Single JK06RD

600kg/batch

5700×2170×2200 mm

12

3

Single JK12RD

1200kg/batch

5810×3230×2200 mm

20

4

Double JK03RD

800kg/batch

7510×2070×2200 mm

16

5

Double JK06RD

1500kg/batch

10530×2070×2200 mm

24

6

Double JK12RD

3000kg/batch

10750×3230×2200 mm

40
Warm prompt: We can make any drying chamber sizes as your required.
Packaging & Shipping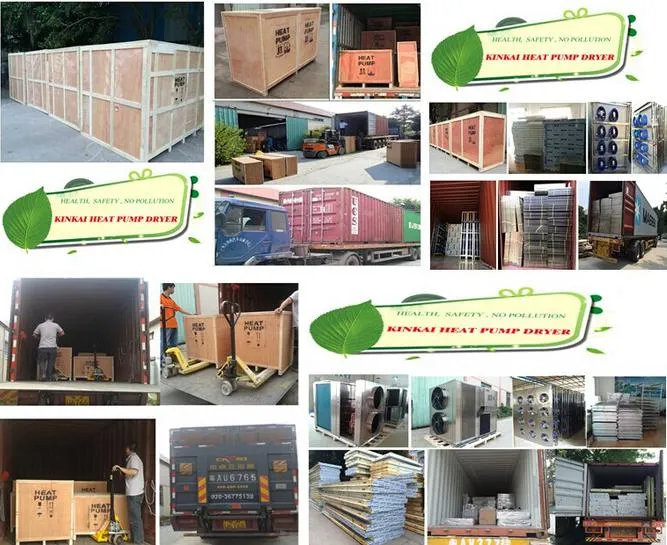 Our Services
A. Payment service


1, T/T
2, L/C (for container order only)
3, Western Union, (for sample order & parts)
B. Technical service
1, We calculate the capacity and recommend the best models.
2, We supply you the professional refrigeration technical support and electronic technical support for your installation, debugging and operation.
3, We supply the spare parts and technical support in & after the warranty time.
4, We supply the training course to your workers at our factory if you need.
C. After-sales service
1, Technical support for your installation, operation and maintenance.
2, One year's warranty, and you can pay for extended warranty.
3, Spare parts and technical support at most economic prices after the warranty.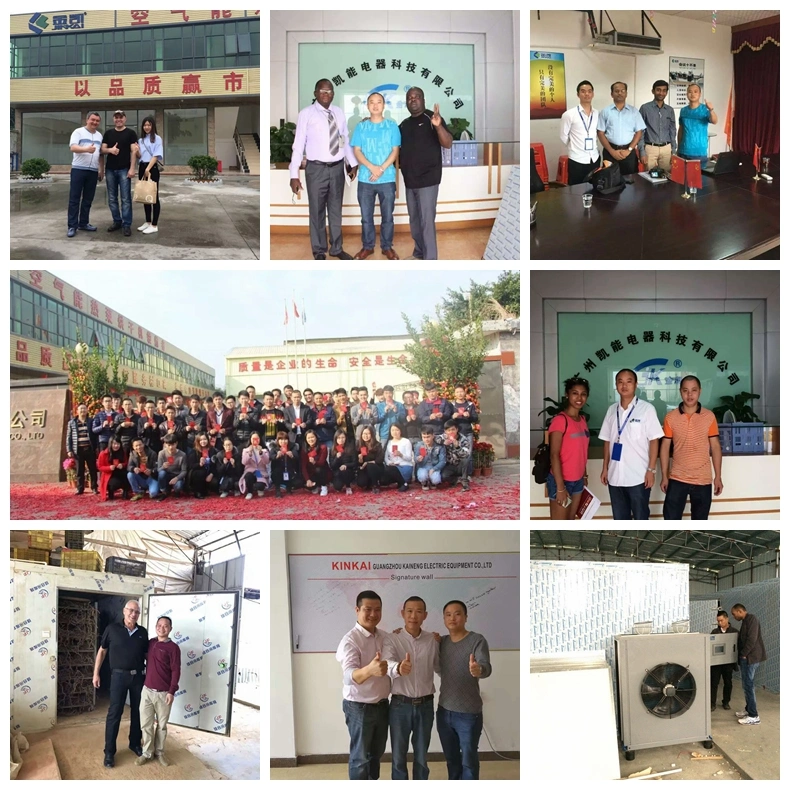 FAQ
1. Does the KINKAI drying machine running by Gas or electricity or Diesel
Answer: Electricity only
2. Could I put my LOGO on the Dryers?
Answer: Yes,we can provide OEM service.
3. What is the material of drying machine cover ?
Answer: we can do SS304# or coat steel, sure,difference material with different price
4. What should I do if I am interested in your drying machine?
Answer: Thank you so much for your attention. Please don't hesitate to contact us by mail or by phone, telling us which one model, how many sets, drying capacity, and special requirements etc.
5. What are your main products of your company?
Answer: Heat pump dryers, heat pump(including air to water heat pumps, water to water heat pumps).
6. Could you give me your catalogue?
Answer: Yes, you can download it on website or send us email,we will send you asap.
If you are interested in our heat pump dryer, please contact us for more information, such as catalogue, video,etc.