Spray Dryer For Tea
Description:
Spray Dryer For Tea, Atomized drying is the technology most widely used in the liquid technology shaping and in the drying industry. The drying technology is most suitable for producing solid powder or particle products from liquid materials, such as: solution, emulsion, suspension and pumpable paste states, For this reason, when the particle size and distribution of the final products, residual water contents, mass density and the particle shape must meet the precise standard, spray drying is one of the most desired technologies.
Working Principle:
Spray Dryer For Tea Series of LPG is gas-liquid co-current flow drying equipment, using high-speed centrifugal atomizer, the liquid will be atomized into fine droplets, then mix with the hot air from the distributor in the dryer, heat and mass transfer exchanges rapidly during the mixing process. In a very short period of time the liquid become dry powdered products. Production control and product quality control is convenient and reliable. It is widely used in the drying production of different types of liquids materials.
Characteristics:
1.Different types of solution, suspension, emulsion and cream paste material can be dry for a one-time production.
2.The fog moment and fog droplet of spray-drying can be slightly adjusted.
3.The hot air has been reasonable allocation, and the ceiling and walls sticky situation has been eliminated.
4.It is suitable for the drying of thermo-sensitive and non thermo-sensitive material at the same time. The product particles are smaller than pressure spray dryer.
5.Simplify the production process, easy to use, good liquidity and instant of the product.
Application:
Inorganic: Aluminum nitride, zirconium, potassium fluoride, betonies kaolin, barium sulfate, lead sulfate, sodium aluminum, chromium oxide, titanium dioxide.
Macromolecule polymers: Urea-formaldehyde resin, PVC.
Dyes: Dispersal red FB, reactive dyes, etc.
Chemical Agents: Silica dioxide, diatomite, sodium silicate, wood calcium, sodium ligninsulfonate, naphthalene series water reducer.
Pesticide: Carbendazol chloride wet table power
Food and feed additives: Casein peptide phosphate, potassium sorbet fish serum.
Fertilizer: Potassium humane, sodium humane.
Technical parameter:
Specification
LPG
5
25
50
100
150
200-3000
Tep of inlet air
≤ 350°C
Tep of outlet air
80 -90°C
(kg/h)
Evaporated capacity
5
25
50
100
150
200-3000
Transmitted
Compressed air
By machine
(rpm)Rotating speed
25000
22000
21500
18000
18000
15000
(mm)
Dia. of atomizing disk
50
120
120
120
150
180-340
Heat source
Electricity
Electricity
Electricity+ steam, oil fuel, gas
Electricity+ steam
Electricity+ steam, oil fuel, gas
Solved by customer
(kw)
Powder of electric heater
9
45
60
81
99


(%)
Yield of dry powder
≥ 95
≥ 95
≥ 95
≥ 95
≥ 95
≥ 95
Installation Size for reference

A(mm)
1000
1290

1730
2500
2800
Decided in accordance with actual condition
B(mm)
2100
3410

4245
5300
6000
C(mm)
2300
4260
4645
6000
6700
φ D(mm)
1060
1800
2133
2560
2860
E1(mm)
1050
1200
1640
2100
2180
E2(mm)
1050
1200
1640
2100
2180
F(mm)
750
1000
1250
1750
1970
G(mm)
530
1700
1750
1930
2080
H(mm)
530
1300
1800
2600
3050
I(mm)
530
1550
1600
1780
1960
*All sizes are used for reference only. According to the condition of material, our factory has the right change but not notice, pardon!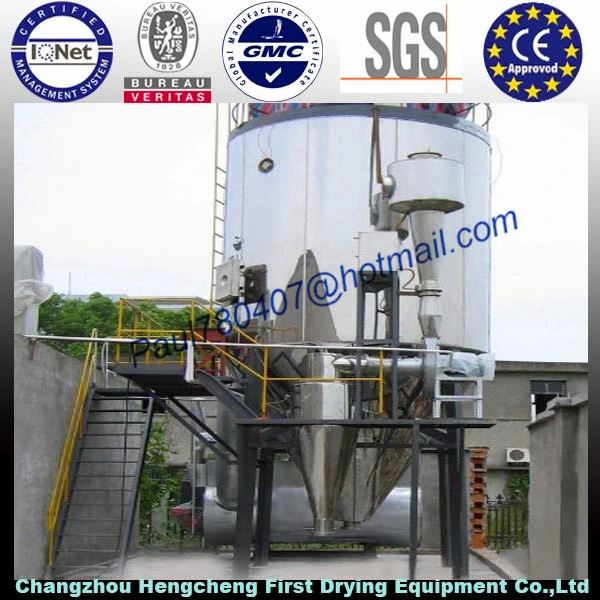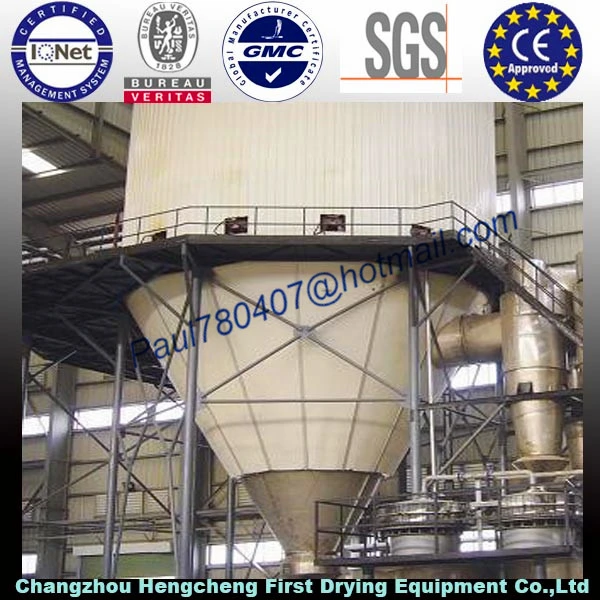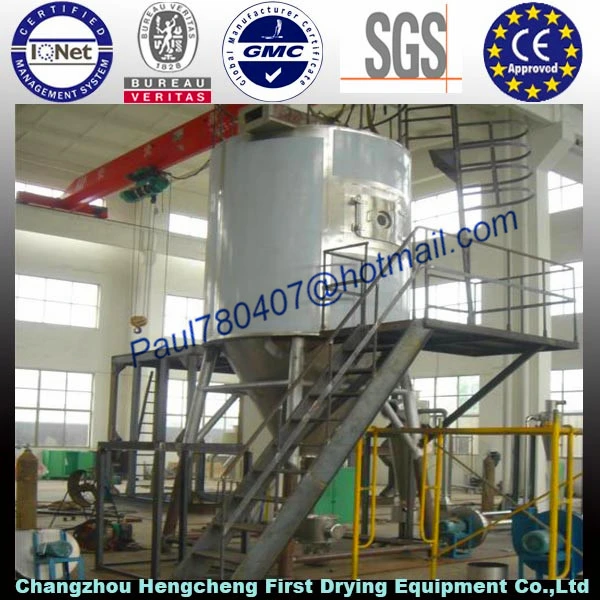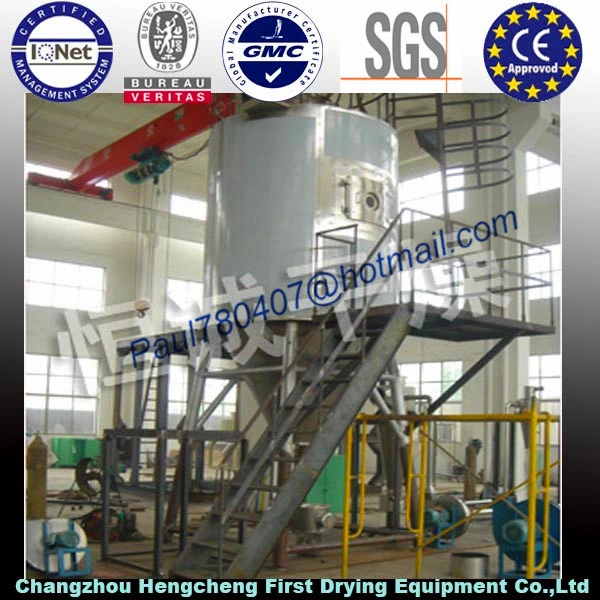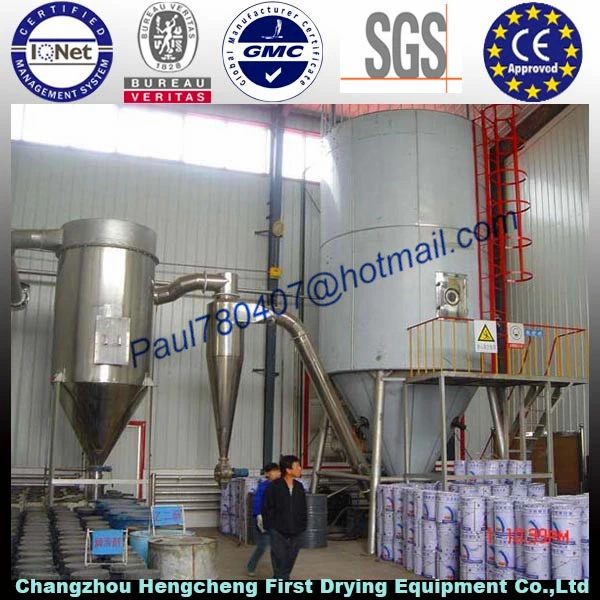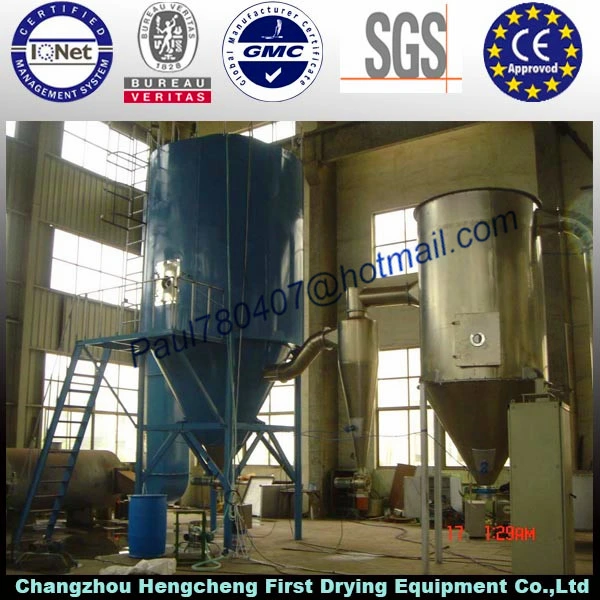 FAQ:
1. Before you inquiry, you should let us know the following information:
a.>Name of the material to be dried?
b.> Shape of the material to be dried?
c.> Initial moister of material?
d.> Final moister of material?
e.> Drying materials can withstand the maximum temperature?
f.> Capacity of dried material? kg/h (or capacity of inlet wet material? kg/h)
g.> Equipment material, stainless steel or carbon steel?
h.> Using heating source, steam / electricity / coal / heat conduction oil or other?
2. Our usual price is based on FOB Shanghai, if you request CIF, please give us the delivery port, then we will give you CIF price.
3. Our usual payment term is: 30% TT in advance, 70%TT before shipment.